Cosmonoaut

-- acrylic & color pencil. Looming threat of Soviet aerospace dominance lends menace to this mixed-media piece.


Uncle F

-- ink & screentone. Sullen drunk gestures hypnotically. From a photo found on the internet.


Woman

-- acrylic. Color study on bristol board, from a Arbus photo.


Witch Doctor vs. the Purple People Eater

-- Winner: Sheb Wooley.


boxes

--Stuff in my room circa 1990. Ink and wash.


space farming

--Farming alien plants on another planet. In space!! Watercolor.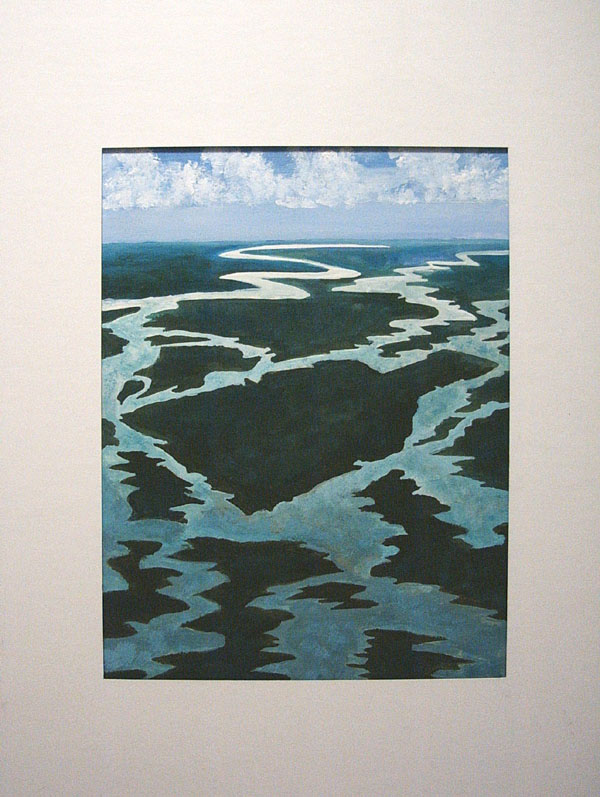 Absolut ad

--Class assignment to do our own Absolut ad. Goauche.


Cyborg 009

--Fan artwork of Cyborg 009 that was used as badge art at AWA 9. Acrylic.


Fat Elvis

--Elvis in his declining years, with matching handgun. Ink.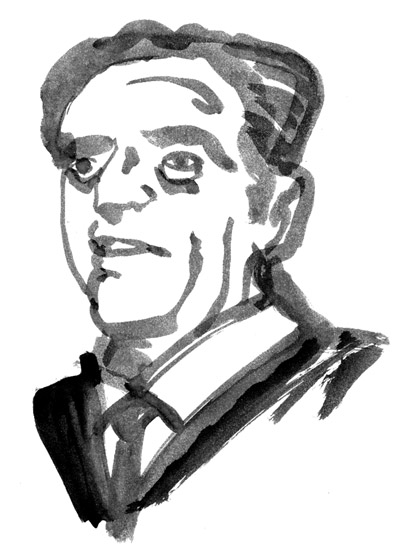 Some Guy

--Some guy with poofy hair from the 40s. Inkwash.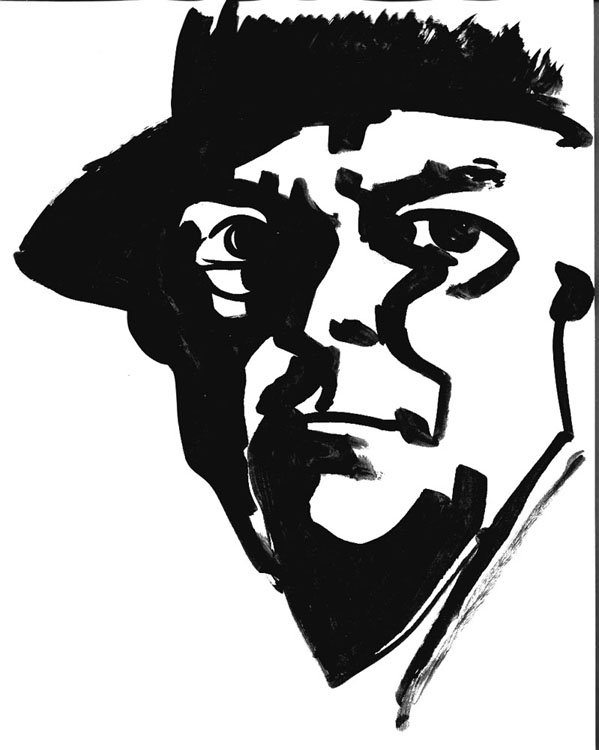 Another Guy

--Some guy with a hat. Ink.


Ugly Hipster

--Ugly hipster man with hat and skin condition.


Ugly Hipster

--Unflattering portraits! Only five dollars.


Hazzard Von Braun

--Hazzard Von Braun, Astronaut Detective. As seen in JUKU. Color pencil, ink.


Girl

--This class assignment involved coating a sheet of acetate with ink, letting it dry, and then using q-tips to produce an image. Complicated, but effective.


GO WILDSTAR GO!

--Rat Fink meets Star Blazers' Derek Wildstar. Check out the custom shifter on that Cosmo Zero. Ink on paper.


The Replacements Live in Boston CD Cover

--This is a cover for a bootleg CD of a Replacements show recorded live in Boston in 1987. The audience really makes this show something special. Ink on paper.


Space Station

--Another college piece featuring exotic planets and a mysterious space station. Goauche, acrylic, various chemicals.


Soldier

--Brush drawing from Vietnam photo reference. From my sketchbook. Ink on paper.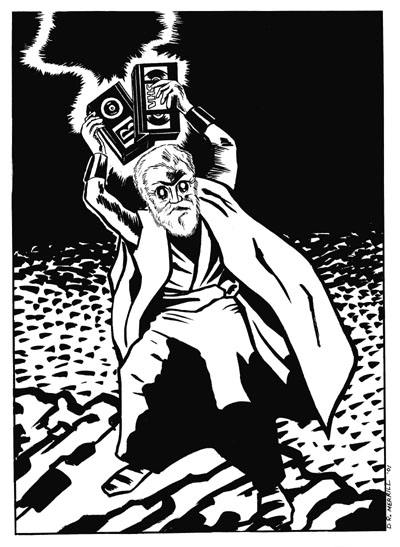 Tape God

--Moses receives the Two Commandments - VHS and Beta. I'm still not happy with the big eyes, but what the heck. Ink on paper.


Mazinger Z and Koji

--He (Mazinger Z) is a robot man. He is our best friend. Originally for a set of A-Kon playing cards, but never used. Watercolor and color pencil.


Rev. Robert Tilton

--This caricature of everyone's favorite money-hustling televangelist was a class assignment. Goauche, gel medium.


Unibomber

--Our pal Ted K., the Unibomber. Another class assignment. Goauche, gel medium.


GUN CRAZY!!!

--Yes, Dave's GUN CRAZY - gun SAFETY crazy, that is!! Ink on paper.


Reader

--He's just read something that has DEVASTATED him. Or maybe it's just a headache. Pastel, gel medium.