Recently we picked up a Dennis The Menace storybook with charming Bob Paplow illustrations. What we didn't bargain on, however, was that the original owner had used a pencil and his or her imagination to turn a prosaic story of Dennis and Ruff into an orgy of BLASTING MUTANT-STYLE EYEBEAMS!!!



You're correct - every eye on every face on every page in this book has been altered via pencil to show torrents of optic energy bursting forth on a path of vibratory destruction. You can almost see the pencil zipping across the page with gleeful abandon, a joyous "Zap!" or "Keezow!" escaping the child's lips. Or maybe somebody was a little obsessive-compulsive and just wanted to make it very clear exactly what everybody was looking at. Whatever. Let's take a look, shall we?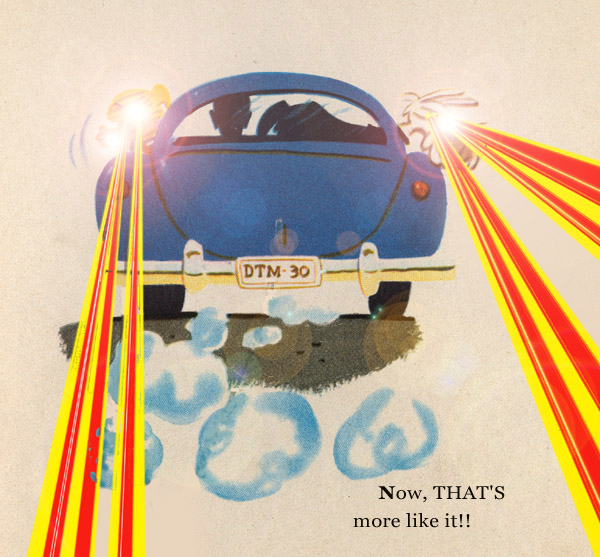 Whew! Was that an eye-blastingly horrific rampage of carnage and horror, or what? Let's just close the book, and...



OH NO NOT YOU TOO MISTER ELF! NOOOOOOOOOOOOOO! ("KAZAPP!")

PREVIOUS STUPID COMICS

NEXT STUPID COMICS

BACK TO STUPID COMICS INDEX

BACK TO MAIN INDEX