FROM THE DESK OF DR. MELVIN LOWENSTEIN, CHILD PSYCHOLOGIST RE: RANDALL RAYDER, AGE 10

During treatment of Randall Rayder, a particularly disturbed youth referred to me by state authorities, I felt the standard testing was unsuited to the task. Instead, I opted to have Randall answer the questions by hiring actors and recording a dramatic record album, with accompanying comic-strip style illustrations. While this treatment is slightly unorthodox, I believe it provides us much insight in this particular case.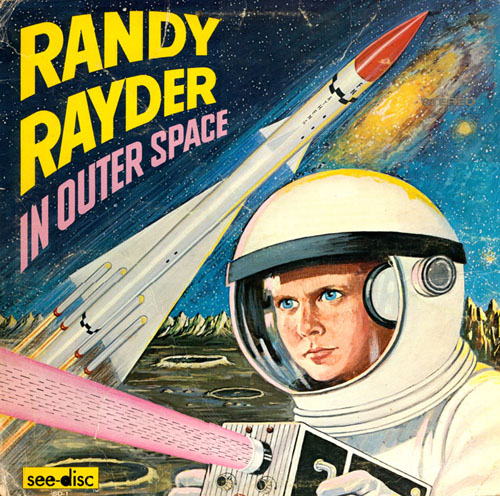 QUESTION 1. Do you often feel that as a leading Earth-Moon cosmonaut man, you are constantly under supervision or surveillance from outer space people?



QUESTION 2. Please draw the person you would most like to go out with on a date. If this date involves outer space, please include space suits.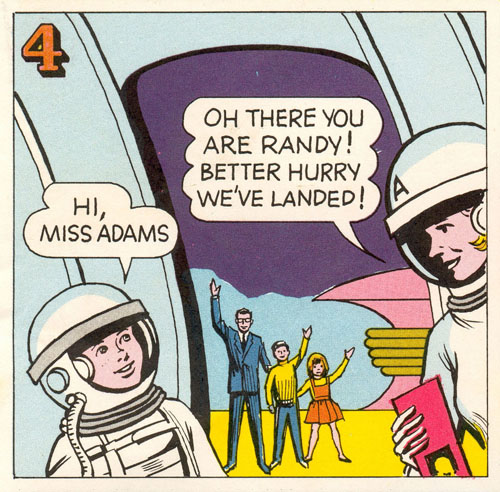 QUESTION 3. Do you ever feel as if your entire life and/or spaceship is controlled by unknown forces? Please draw your answer in the style of the late Fletcher Hanks.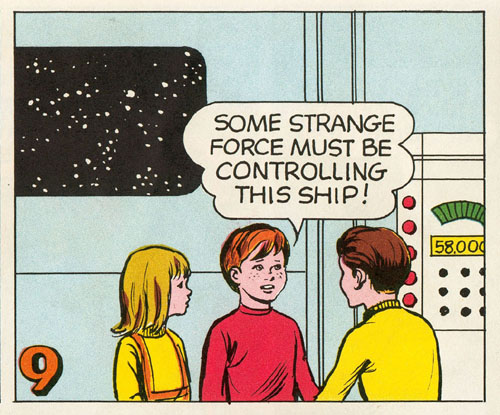 QUESTION 4. Please draw a picture of your last family vacation trip. If it did not include strange purple creatures and giant phallic spaceships rocketing out of cavelike openings, feel free to add them as needed.



QUESTION 5. Do you frequently make up nonsense words and force your friends to use them?



QUESTION 6. Does the prospect of the "5th Detention" fill you with glee because it means that soon you'll be getting some of that sweet, sweet Chronus Myldeenas?



QUESTION 7. Have you ever just wanted to sit very very still staring at a tiny red flower given to you on an alien planet by a four-armed purple man named Kradnuk?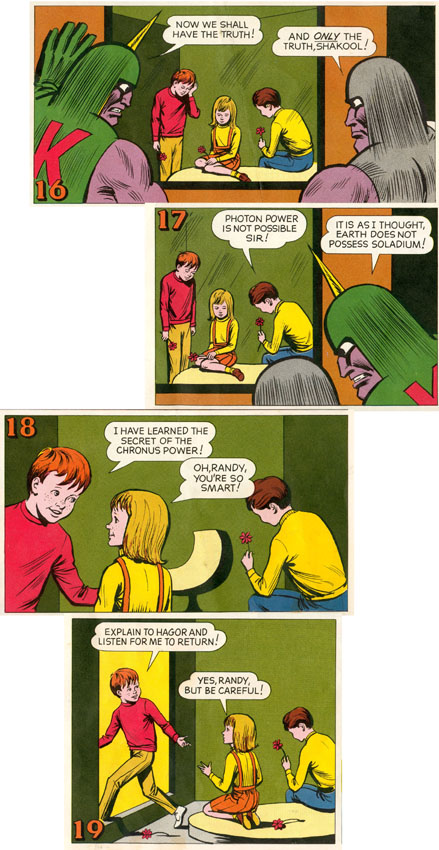 QUESTION 7-A. Yes, that's very still. Very still indeed.

QUESTION 8. If you could listen in to what adults talk about when they think children aren't listening, what would you hear?



QUESTION 9. How would you show your contempt for those unlike you?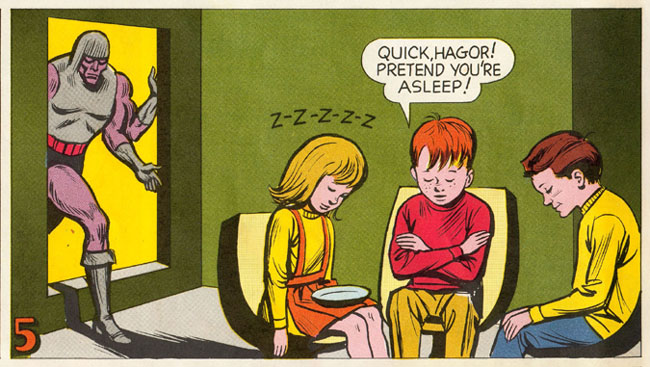 QUESTION 10. Do you worry obsessively about offensive body odor? How about sleeping? How about sleeping while purple four-armed men spray your body with "neutralizers"?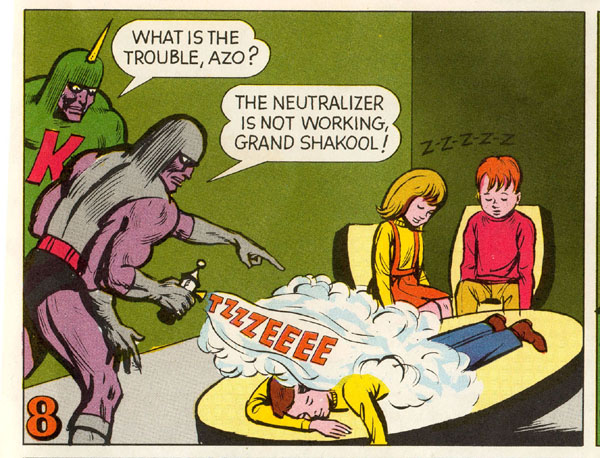 QUESTION 10-A. Seriously, you really worry about that? That's fucked up.

QUESTION 11. Please draw a picture of what it's like to be really, really stoned.



QUESTION 12. Imagine you were given a super hypno ray that would immobilize everyone you really hated and make them unable to stop you, and you could just blast and blast away until their cries of mercy were drowned out by the high pitched whine of your electronic revenge.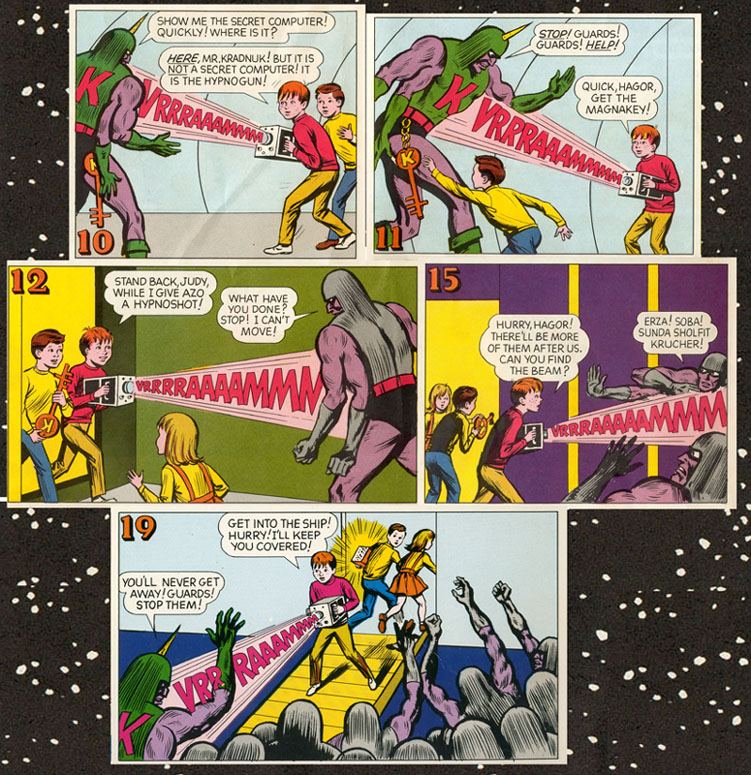 QUESTION 12-A. All right, so that wasn't really a question. Nice to think about though, wasn't it?

QUESTION 13. Do you think rayguns would really make a SHHHHHEEERRRREEETTTTT sound in the vacuum of space?



STOP DO NOT TURN PAGE

Thank you for completing this test. Please return it to your counselor and sit quietly until your name is called. If you are hijacked by four-armed purple space men, remember your hypno-ray, and avoid the Chronus Myldeenas.

PREVIOUS STUPID COMICS

NEXT STUPID COMICS

BACK TO STUPID COMICS INDEX

BACK TO MAIN INDEX